FULL SIZE Epic Cast-Stone MOTORCYCLE Replica!!!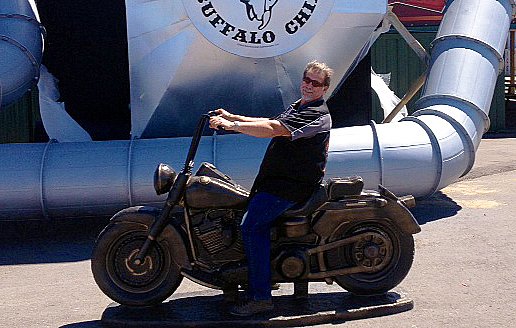 Beautiful hand crafted, hand painted FULL SIZE MOTORCYCLE REPLICA

It weighs 1800 lbs is made of a high quality cast stone, reinforced with steel and sealed professionally to withstand the elements.

This unique piece is available painted or unpainted, it also comes with a stainless steel one inch handlebar mount and a set of chrome ape hanger handlebars

This epic creation can be placed in front of a motorcycle shop, bar, restaurant or in a man cave or park , or used in your yard landscape design It will draw monumental attention by making a statement.

Show that you are a biker friendly establishment!

All of our Items Are Proudly Made in the USA!

This is an absolutely awesome item for the Harley Davidson/Motorcycle enthusiast!

This price includes painting(standard colors only) and delivery. Custom paint jobs(such as tie dye motorcycle photo) available for an additional charge.