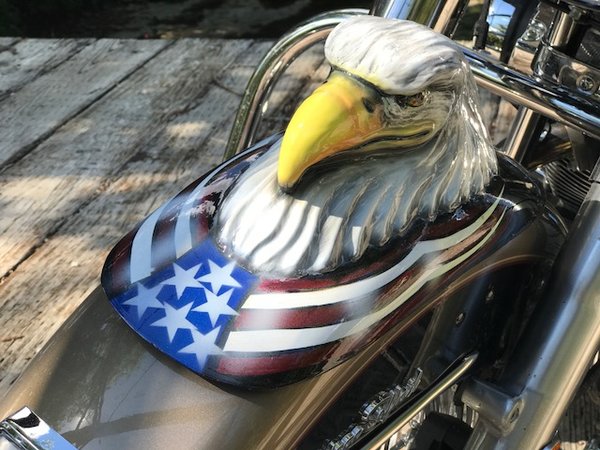 This majestic patriotic Eagle fender resonates the freedom that you get when you're out on the open road. Being free as a bird, enjoying the beautiful countryside, that's what biking is all about. Catch the feeling and you'll want to fly off on a road trip with your biker buddies today!
Size: 10"L, 4 1/2"W, 4" H
FENDER ART IS UNPAINTED, YOU CAN HAVE YOUR LOCAL ARTIST PAINT THEM TO MATCH YOUR BIKE
FREE SHIPPING TO LOWER 48 STATES ONLY!